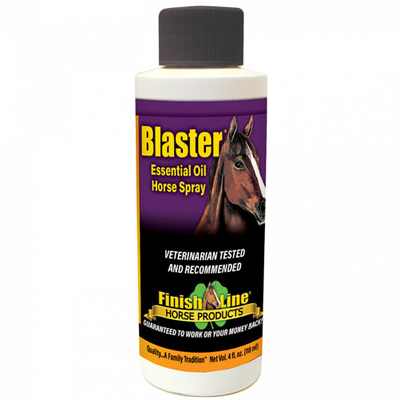 Finish Line Blaster Essential Oil Horse Spray
Concentrated
Gentle
Natural botanical spray
Promotes healthy skin
Pleasant lemon/rosemary scent
Veterinarian tested and recommended
Effective combination of 7 natural oils in water soluble base helps promote healthy skin. Gentle and safe for sensitive skin. Concentrate allows you to control strength of spray by mixing it when you need it. When unsealed it's as fresh as the day it was produced.
Just add 4 oz to 1 qt spray bottle and fill with cool water.
Contains rosemary, thyme, calendula, citronella, cedarwood, lemongrass and tea tree oils.
Do not use on cats.
---
---
More from this collection