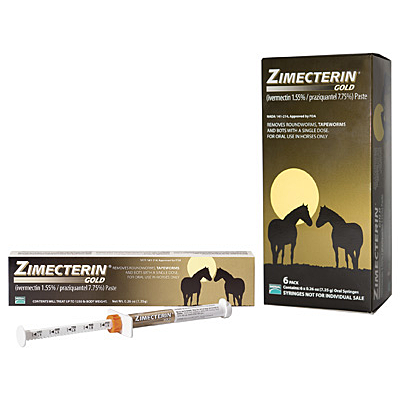 Zimecterin Gold Horse Dewormer Paste
Horse wormer combines 1.55% ivermectin and 7.75% praziquantel for excellent equine parasite control.

For use in foals 2 months of age and older, mares, ponies and breeding stallions for the treatment and control of tapeworms, large and small strongyles (including benzimidazole-resistant small strongyles), pinworms, ascarids, hairworms, stomach worms, bots, lungworms and threadworms.

Each 1 dose syringe of Zimectrin Gold treats up to 1,250 lbs body weight. 6 pack is convenient for dosing multiple horses.

Not for sale in CA
---
---
More from this collection