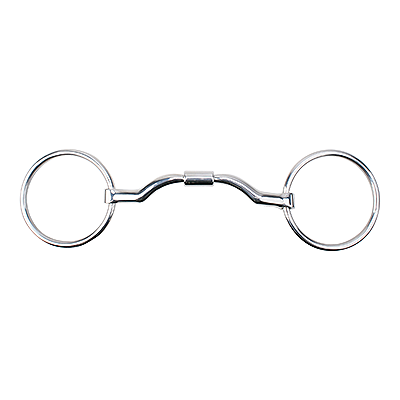 Myler Loose Ring Wide Low Ported Barrel MB 33 WL
Independent Side Movement
Stainless Steel Mouthpiece
Curved mouthpiece
Copper Inlay
USEF 2012 and FEI 2016 Dressage Legal. Consult organization's rulebook for more information.
The MB 33WL (wide low) mouthpiece was made specifically to meet the requirements of the USEF dressage rules, making this the only USEF dressage legal Level 3 mouthpiece. The port is 29mm high and generously wide, providing ample room for the tongue. Because the port is lower than the standard MB 33, the MB 33WL does not offer quite as much tongue relief but it is by far the most tongue relief available in a dressage legal mouthpiece.
---
---
More from this collection