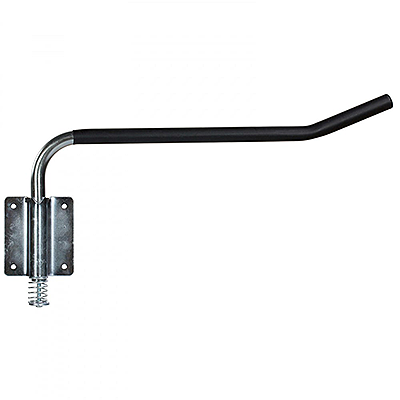 Horze Compact Saddle Rack
Collapsible saddle rack
Spring loaded for safety
Strong steel construction
Fold out to use, lay flat when not in use
Tubular bar adds stability
17.3 x 7.1 in (44 x 18 cm).
Conveniently store your saddles with the collapsible Horze Compact Saddle Rack.
This collapsible saddle rack is easy to use and spring loaded for safety. Simply fold out to use and lay flat when not needed to save valuable space. The heavy-duty 3/8 steel rod securely holds saddles and the strong steel construction creates a durable and lasting saddle rack for your barn.
---